We have a new kit over at
Sunshine Studio!
It's actually a charity kit because all profits will go to the Brazilian Red Cross to help with the storm devastated areas in South Brazil (Santa Catarina state). Vanessa is from this area and blessedly, her family is fine but there are a lot of people needing our help!!! The mudslides and floods have killed hundreds and left thousands without homes! Here is "After the Rain"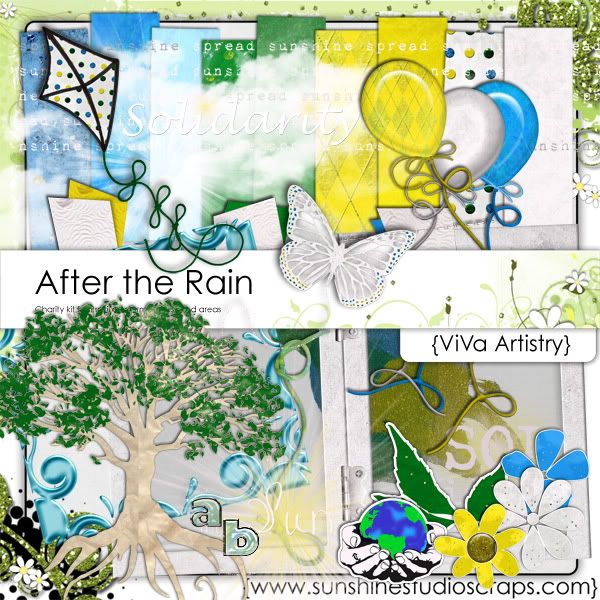 It's a full kit with 9 papers, 30 elements, and one alpha for $3.00!!! and you know that 100% profits go to the Red Cross. So do your thing, in this holiday season...pick up one of these, scrap with it! Help a whole bunch of people!!!