Hello everyone. Here we are again with even more amazing inspiration from our CTM. Remember, tomorrow is the last day of our challenge. If you are interested in voicing your opinion and share with us your thoughts, please check out
THIS
thread.
Today, we have two outstanding pages by our girl Eryn. They are so different, yet so wonderful in their own way. Hope you enjoy it.
Here is what Eryn had to say:
_________________________________________
I consider myself an all-rounder when it comes to scrapping styles. Whatever style best suits the ideas running through my head is what I will use to scrap it. I love that I can change styles as I change my mood and theme.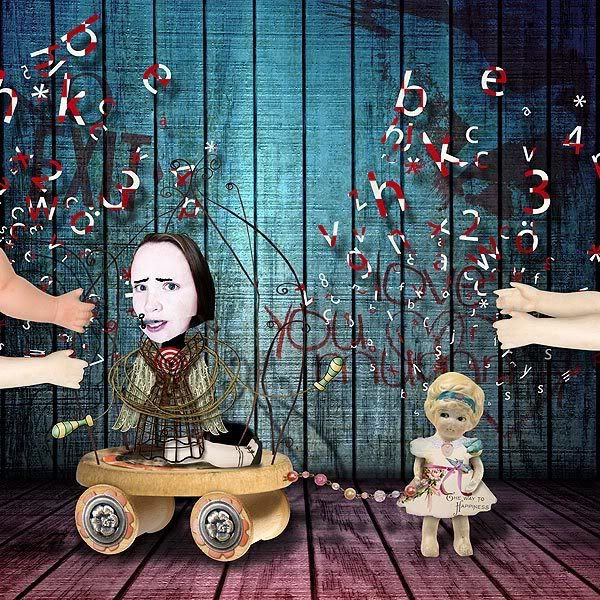 This is a LO I made recently entitled 'Motherhood'. Now don't get me wrong, I love my role as a mother and I love my family, bet there are aspects of it that sometimes drive me nuts. When I made this page, I had visions of all four kids talking to me at once, all asking me to do something or listen to them. At times I definitely feel like I am being pulled in all different directions and so all the 'arms' reflect this.
I placed myself in a cage, bound by a skipping rope, as I often feel trapped by my role as a mother. I am trapped financially, I am trapped in that I can't leave the house by myself, I am trapped into a routine of school and lunchtime and bedtimes, and while generally this doesn't bother me and it is the role I chose, it can still get me a little down at times.
Now I could have made this a journalling page, but I wasn't ready to write it down. I didn't even consider using real photos of my kids, as it's not them I was upset at. Making this altered page allowed me to express my feelings using symbols instead of words and photos and it was a great release.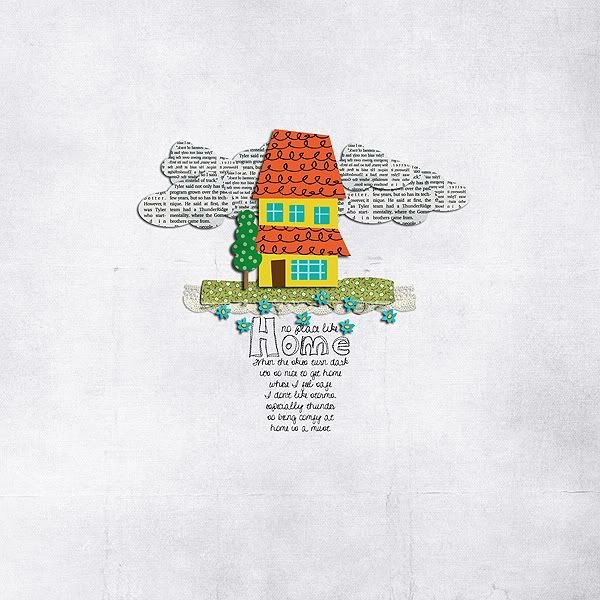 In complete contrast is this page I made about my 'dislike' of storms. I could have used a real photo of my house, but that would have taken away from the page as the theme isn't the house itself. The real story behind this LO is me wanting to feel safe becasue of my fear of storms. The house element symbolises my safety, my comfort zone, while the abundance of white space emphasises my fear and symbolises my insignificance and helplessness against nature.
Although both pages look completely different and use contrasting styles, they are both out of the norm due to the absence of photos and the use of symbolism. But I don't think I could have scrapped these pages any better. TFL!

_____________________________________

Hugs and Love,
Vanessa and Vivienne